No Comments
A Calling; A Devotion – A Nurse's Story of War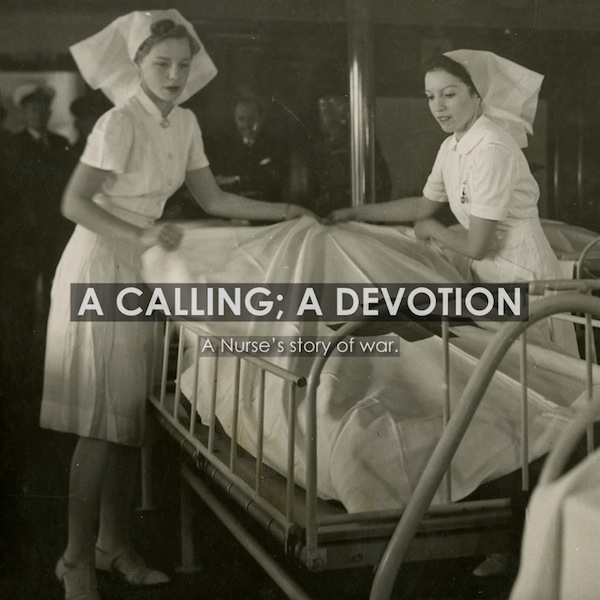 The founding member of  Time Tourists and The Mind and the Matter has returned with his latest audio/visual experience. A Nurse's Story of War is an ambient soundtrack that compliments the visual story of war and all that comes with it. We really enjoyed watching it as much as listening to it.
In Luigino's words:
The EP is split into four diverse parts with 9 transitional pieces of music. Each phrase depicts a particular stage of the Nurses service at war, whilst reflecting emotion with sound through the use of various instruments and dynamics.

Interestingly released as part of an audio / visual project, the video (Viewable on YouTube) features 1940's promotional Nursing videos which have been cleverly rearranged and cut so as to appear to tell the story of the EP in its entirety.

'Part I' begins by dropping the listener into the centre of an attack on the front line. Wailing guitars and heavy drumbeats set the scene, and over a thought provoking 15 minutes of solid music, the EP comes to a close on a bittersweet hospital train heading for home – led by a solitary snare drum and an acoustic guitar.

Along the way 'A Nurse's story of War.'  will take you on a rollercoaster of emotions through the clever use of ambient transitions, impactful titles and themes.

Isolation, despair, joy, hope and fear are only a few of the places you will find yourself whilst listening to this tribute to Nursing within the heart of the tension, drama and unpredictability of war.
You can watch the playlist in it's entirety on Youtube or grab the full EP on Bandcamp for free.