No Comments
Minnow – S/T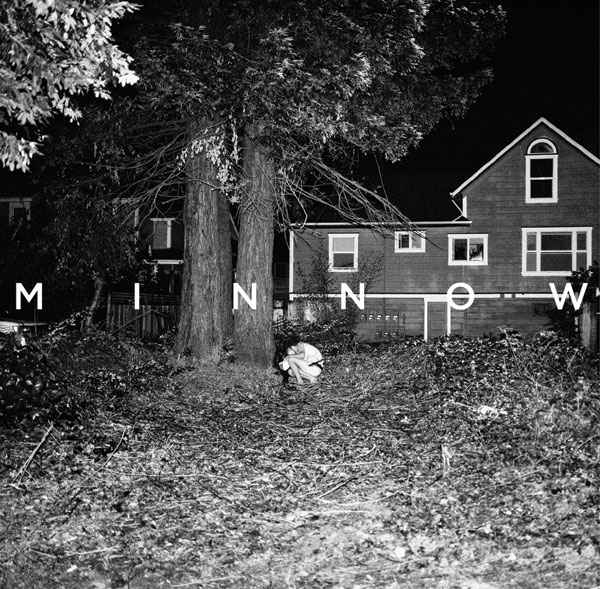 Let the waves guide you to some experimental indie. Los Angeles based Minnow have produced a really great and open feeling album. The self-titled work shows off how dynamic the band can be yet there's a cohesive element that binds each song to one another, allowing the listener a sense of completeness. Ambient elements are present throughout but mainly serve as an expansive room that holds the solid drum work and wonderful guitar. 
TheKnifeFight: How did the band "gel" together? Did you know each other beforehand or did you seek out people who shared a similar taste in music?
Minnow: It all got started when our friend Dave threw a two month long party at his parent's house.  Everyone was crashing there, making music, and building forts.  This led to a few of us starting a new project and writing some instrumental songs together.  Pretty soon after we added percussion and vocals to the group and decided to started going by the name Minnow.
The collaborative process came pretty natural for us.  We have never really had one main song writer.  We are all super open to eachother's ideas and always try to build on whatever catches our attention at the moment.
TKF: How do as a band decide song titles, album art, and where to eat before a show?
M: Songs usually start out with a fake name that have nothing to do with the music.  Once lyrics are solidified we will use that as an inspiration for creating a name for that song. We are fortunate to have really talented and artistic friends.   Our buddies Jeff Hunt and AJ Bucknall have done all of our album art thus far.  If you have a chance you should totally check out their stuff at www.jeffhuntdesign.com and www.ajbucknall.com. Welp, Yelp seems to help.
TKF: Do you have any pre-show rituals?
M: Danny takes a nap in his car while all of us drink beers inside.  He's not 21 yet.  Other than that we're still in the process of figuring out our rituals.
TKF: A local bar wants to feature a Minnow cocktail. What's in it?
M: Rat's blood, cat's blood and bat's blood.
TKF: What's next for the band?
M: Right now we are in the process of recording our next EP as well as trying to promote the one we released last month.  We have enjoyed being in complete control of our creative process.  Taking care of everything from tracking, to mixing, to mastering has been real rewarding for us.  We hope to have the new EP out by late spring.  In addition to recording, we plan on touring a bunch and playing as many shows as we can.