One Comment
Fevers – Passion Is Dead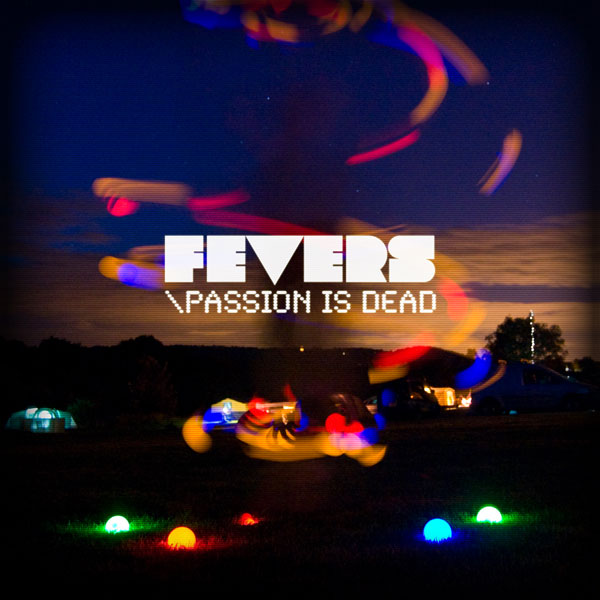 A fever normally instills thoughts of sleepless nights, high temperature, and lots of medicine. Add on an "s" and you'll end up with a catchy, electro infused indie band located out of Ottawa, Canada. The latter being something infinitely more enjoyable but equally as infectious.
Colin MacDougall, Jim Hopkins, Martin Charbonneau, Mike Stauffer, and Sarah Bradley have constructed a huge sound and have hit the mark on their latest album, Passion Is Dead. Blending numerous genres such as ambient & indie into one electro embellished album, the band has shown that not only can they show range, they make it seem effortless.
Passion is Dead is currently available for free, so play it loud and play it often!
TheKnifeFight: Fevers is a great name for a band. How did you settle on the name and is there any interesting story behind it?
Fevers: Thanks for the compliment! I wouldn't say there's a great story behind the name, but more of a mighty coincidence. We had been throwing a few names around, and I had come up with Fevers and it started to stick. But it wasn't until Colin had brought an older song to the table, and realized that the chorus of the song was 'Fevers all around' (from 'Sort It Out'), that we knew it was fate and had to go with it.
TKF: Are there any bands/artists that influenced you to become a musician yourself?
Fevers: If I look back, I'd say I was quite inspired by the Smashing Pumpkins – especially Mellon Collie and the Infinite Sadness. Just the audacity to do that many songs and range of genres, in one album. And then as I started getting into electronic/instrumental music, DJ Shadow was a huge influence – definitely introduced me to a whole new way of making music.
TKF: If you were somehow transported into another realm where you were met with the exact copy of your band but they had one defining feature that made them the "evil" one, what would that feature be?
Fevers: Oh they'd be Zombies for sure. We'd have to fight them off with shotguns and chain-saws.
TKF: What other activities do you enjoy doing when you're not playing music?
Fevers: I play a lot of soccer – I'm from England so it's kind of in my blood. One thing I don't think a lot of people realize is how much time it takes up being in a band (I really didn't have much idea going into it) – so honestly there's not much time for anything else!
TKF: What's next for the band?
Fevers: We're playing with Ariane Moffatt on September 7th, and that's probably our last show of the year. We're taking some time off to record our debut full length, and then come back with a bang in 2013. We want to take our time with this record because it's going to be a very important one for us.