One Comment
Easter Island – Frightened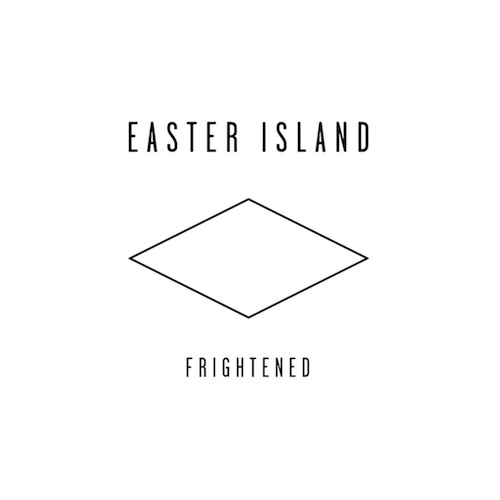 Hailing from Athens, GA rather than off the Chilean coastline, relative newcomers Easter Island have already amassed a solid following and created a quality catalog of music. Since 2010, Brothers Ethan and Asher Payne, Nathan Thompson, Ryan Monahan, and seasoned drummer Patrick Ferguson have honed their craft and created an entrancing sound.
Their latest effort, Frightened, is a dreamy pop-laden album that is balanced with melancholy and contemplative lyrics. It's a soma induced journey that will have you swaying to the music and loving every minute of it. Each subsequent listen uncovers another element we love about this record and more importantly, this band.
Keep an eye on them because they are surely headed for big things!


Tour Dates
9/8 RALEIGH, NC | kings barcade
9/21 ATHENS, GA | caledonia lounge
9/27 GREENVILLE, SC | radio room
9/29 ATLANTA, GA | drunken unicorn
10/4 CHARLOTTE, NC | visulite theater
10/5 ATHENS, GA | 40 watt
10/12 CHARLESTON, SC | tin roof
TheKnifeFight: Your band name is shared with a rather famous place. Are you geographic buffs or is there a specific significance to the name?
Easter Island: The band name was the result of weeks of brainstorming with a close friend of the band- he was texting suggested names to Ethan, our singer, and "Easter Island" seemed to evoke the right amount of mystery, exotica, isolation and beauty for the sound that was emerging from our practices. While no one in the band has ever visited Easter Island, we have discussed perhaps doing our own version of Pink Floyd's "Live at Pompeii" DVD if we ever get to a point where that's even possible.
TKF: Where do you look to for inspiration? How do you keep the creativity flowing when writing music?
EI: The band is currently on a writing streak- we finish a new song every three or so practices. We draw a ton of influence from daily life and the 1000 things that strike us a beautiful, poignant, striking or terrifying every day. Part of the secret (for us) of keeping creativity flowing is to treat each new idea with respect and curiosity and keep writing until the idea either turns into a fully-fleshed-out song or it dies on the vine. For us the challenge lately is not to keep the ideas coming but to find the time to write them all. We're not standing in parched field praying for rain, we're running around in a downpour trying to catch all of it in our hat.
TKF: What's your favorite thing about touring? Conversely, what is your least favorite thing?
EI: This question is going to be fielded primarily by Patrick, our drummer, because he's toured the most of all of us. Like globally and for many, many years: My favorite things about touring *used* to be the experience of hunting down new food in a new town, finding good coffee, enjoying new climates, making new friends and just the whole moveable feast aspect of waking up in a new town every day. The thing I used to hate about touring was that it eventually ended and I had to go back to regular life. I mean, one day I was on a bus playing drums for the Psychedelic Furs and the next I was back at my day job helping people figure out why they couldn't get their email. Interestingly, my feelings about touring have evolved: My favorite thing about touring is that when we're on the road, the band is taking an active hand in our own destiny. When we're not on the road, there's just so much downtime where all we can do is hope that people are discovering our music and enjoying it or checking out our Bandcamp site, or talking about us their web forum of choice. We're not big self-promoters, so sitting at a computer and spamming everyone we know just seems not only kind of gross but also counterproductive. When we're in front of an audience we're rewarding their attention to what we do by giving them the best show we can play at that moment.
TKF: A local pub wants to feature a Easter Island cocktail on their menu, what is in it?
EI: Two fingers of Bulleit, one ice cube. Regret nothing.
TKF: As a band that is carving their path in the digital age, what advice would you give to up and coming bands looking to follow in your shoes?
EI: Play music because you love music. Make sure you're attached to making music for its own sake and don't get too hung up on notions of being famous or some other bullshit. Whether you're conscious of it or not, when you make something other than "I wish to make art that is honest and moves me" your goal, you start veering towards that goal in a hundred small ways. As an artist, you have a duty to the truth and how it relates to your art. You don't want to find yourself in your room at 3am with your guitar in your hands thinking "Yeah, but how will this bridge sound on a Volkswagen commercial?" You want to be asking yourself "How will this bridge resonate in my heart?"
Also, don't sell off your publishing. That's the 401k of songwriting. Don't let anyone tell you any different.