No Comments
This Week on DVD: November 6, 2012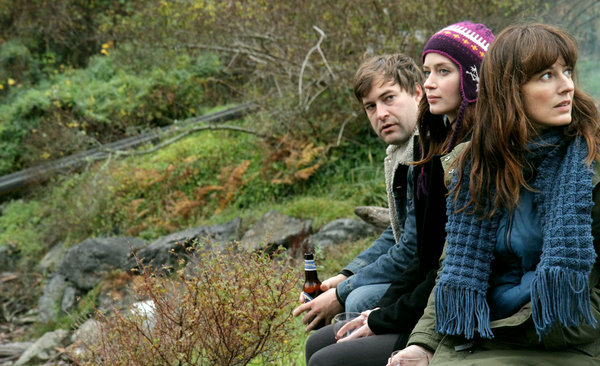 Your Sister's Sister
Mark Duplass (who was just in "Safety Not Guaranteed," released last week) finds himself in the middle of a love triangle between Rosemarie DeWitt and her sister, Emily Blunt. Well, there's worse places to be. Directed by Lynn Shelton, who made the profoundly uncomfortable "Humpday."


360
Anthony Hopkins, Ben Foster, Jude Law and Rachel Weisz star in this film from Fernando Meirelles about a daisy-chain of lovers that cross lines of class, race, gender and politics. Reviews were lukewarm.


Arthur Christmas
Just in time for… well, election day, I guess. This animated feature from Sony Pictures turns the Night Before Christmas into sort of a Mission:Impossible affair – and it's up to the dorky underdog to save the day.
By the way, there's also the direct-to-DVD "Kung Fu Panda Holiday" available today. I guess it's never too early to start Christmas shopping.


Last Call at the Oasis
Your environmental crisis documentary of the week. This one's about how we're all going to run out of drinkable water pretty soon. "It's not a matter of 'if', it's a matter of 'when.'" The real life Erin Brockovich makes an appearance in the trailer.


The Pact
B-horror haunted house flick. After her mother dies, Agnes Bruckner goes home to pay her final respects, only to find something unexpected and terrifying living in her childhood home.


[Rec] 3: Genesis
A bride and groom are attacked by zombies on their wedding day. It's a prequel to the first two [REC]s, and as far as I can tell, abandons the whole found footage angle entirely (which makes the title somewhat meaningless.)


Trishna
Freida Pinto stars in this adaptation of "Tess of the D'Urbervilles" set in India. Michael Winterbottom directs.
Friday Release: 



Amazing Spider-man
Andrew Garfield stars in this much darker reboot of everyone's favorite webslinger, and gives Peter Parker so many tics and nervous habits I wondered if he might be autistic. Read my full review here