No Comments
House of Ghosts – S/T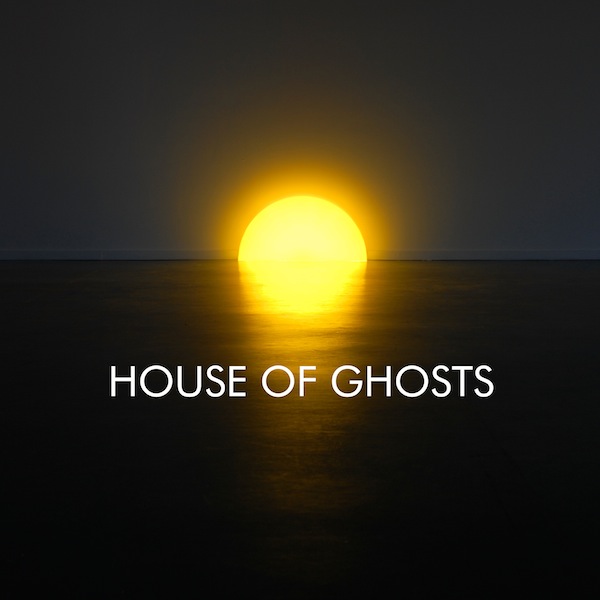 There's just something about the Pacific Northwest that spawns great bands. It could be the high amount of rainfall that keeps people indoors honing their craft or it could just be the inspiring scenery.  Our latest featured act, House of Ghosts, is based out of Spokane, WA and has built an emotional sound that still has plenty of pep to keep you satisfied no matter the mood.
The band's latest self titled release is well polished yet retains its raw sentiment, especially in the track, Flowers. The dark sound can be described as ghost wave but the indie act really does cover a broader range sonically. House of Ghosts is a wonderful album that we just can't get enough of!
TheKnifeFight: Where did the name House of Ghosts originate?
Damian Putney: House of Ghosts was the title of one our songs, now titled, "Not Alone".  The opening lyrics go, "I'm not alone, I'm living in a house of ghosts."  Dan and I had just finished recording the song at my house (before we had started a band and it was just the two of us) and my wife, Anne was like, "You should call your band, House of Ghosts."  Dan and I were speechless, because we spent 2 years brainstorming band names, nothing ever felt right, then as soon as that name was put into context, everything we had ever done musically was defined and totally made sense.  We were House of Ghosts.
TKF: Inspiration can hit you when you least expect it. Where's the most unexpected place you have found it?
DP: For me, inspiration always hits when I'm not looking for it.  I think the best ideas are ones that come out without a lot of thought or effort.  They kind of emerge from your sub-conscience.  And for me that typically happens when I'm not doing music, but doing something completely different:  like mowing the lawn, working on my house, building things, etc.
TKF: The Washington music scene has always been an ample source of good artists. Do you find the music community in your area to be more supportive or more competitive?
DP: I think supportive.  We're a few hours from Seattle and the music scene here in Spokane has had its ups and downs, but right now it feels like it's on the up and there's a good buzz here right now.  And Seattle is always buzzing….
TKF: A local bar wants to feature a House of Ghosts cocktail. What's in it?
I will defer to Dan on this one.  Dan?
Dan:  Miller High Life
Damian:  But that's cheap, shitty beer, so what does that say about House of Ghosts?
TKF: Your self titled album was just released in September, if it's even possible to describe, how did you feel on release day?
DP: Making an album with these guys was one of the best things I've ever done in my life, so I was really happy to finally release it and share it.  When I think back to the beginning:  playing with an acoustic guitar, Dan playing on a toy keyboard, recording on a 4 track recorder, to where we are now, the journey from point A to point B really amazes me.  It's literally a dream come true and we're living it daily.  It feels amazing.