One Comment
Bangers – Good Livin' EP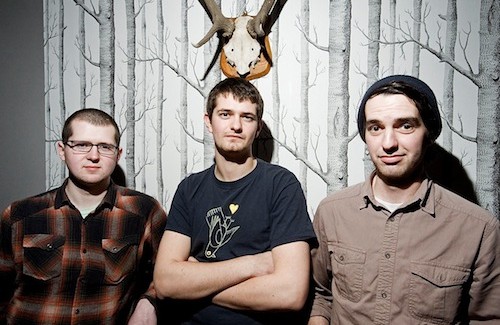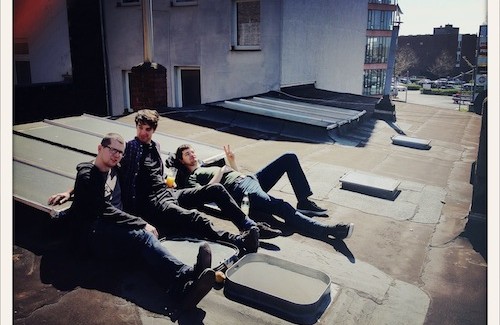 UK based Bangers hold back no punches when it comes to their latest EP, Good Livin'. The four track album has a high replay value and is full of melodic punk goodness! We're talking raspy vocals, backing vocals you can't help but sing along with, and a cleaner sounding guitar than one would expect.
The band's sound channels the likes of Hot Water Music and Samiam, both of which were hugely influential to the punk scene in the 90s. Paying homage and still offering a fresh take on the sound, Bangers is a band to keep an eye on. They are doing punk right!
Our favorite track is The Mitigation Committee but in all fairness, all tracks are superb and a steal at a "name your own price" on Bandcamp.
TheKnifeFight: How did the band come together?
Bangers: By the time we started Bangers the three of us had already played together in two other bands (here and here) over the span of 6 or 7 years. I left Cornwall for 6 months or so and when I came back we slid back together pretty naturally. I think we're so used to playing together that being in a band with anyone else would be really weird.
TKF: People from the UK are widely accepted as having really cool accents. We're located in the US; do you think we have cool accents?
Bangers: I've always liked American accents. Over here a lot of TV is imported from the US so I grew up watching shows like Saved by the Bell, Hang Time, Dawson's Creek etc, not to mention Hollywood films. So I always felt like I was pretty au fait with the way y'all talk. As I write this we're actually half way through a tour with Joyce Manor from California and I think the way they talk is pretty cool. They say 'tight' a lot where we in the UK would say 'groovy' or 'wonderful'.
TKF: How hard is it collectively as a band to decide on things such as album art, song titles, and where to eat when touring?
Bangers: It's different for different decisions really. So for example I'm fairly notorious for having bad artwork ideas, but I name most of the songs. Andrew is by far the best decision-maker which Hamish and I accepted long ago, so now we defer to him for most important decisions. It's a bit like we have an elected leader except that he calls us dickheads a lot when we're unproductive. As for eating on tour, we've been scoffing like crazy this past week and those decisions have mostly been of the spur of the moment, 'wherever's closest' variety.
TKF: Would you rather have your biography narrated by Morgan Freeman or David Attenborough?
Bangers: David Attenborough for sure. Morgan Freeman has a great voice, but Attenborough shapes the truth by what he says.
TKF: Are there any other bands/musicians that inspire you?
Bangers: Absolutely. I recently got a new record player so I've been listening to some old classics lately (Queen, Paul Simon, The Bangles) but generally I like really lyrical bands like The Hold Steady and Lifter Puller and we all love the Fat Wreck classics, Lemuria and old Weezer a whole bunch. I also think the new Sundials record is amongst the best I've heard this year, and there's a band from Exeter call Muncie Girls who just released a great 12 inch. Inspire is a funny word, but all of these bands keep me enjoying music and wanting to be a part of it.