One Comment
Tough Lovers – Good Morning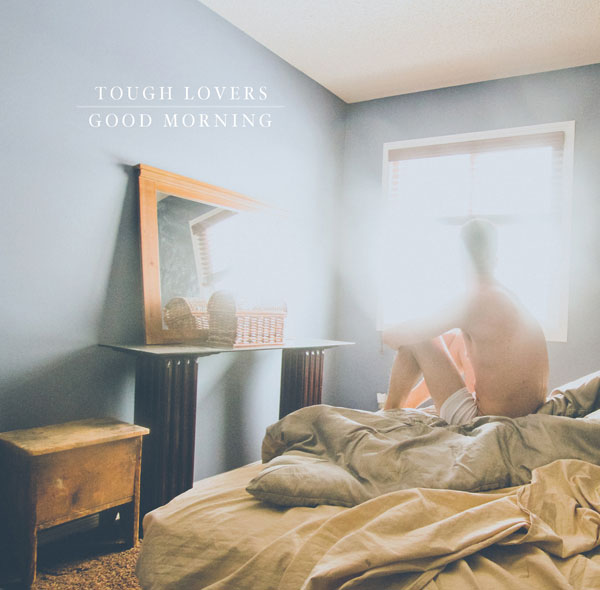 There must be something in the water up in Canada because we find so many great bands emerging from our neighbors to the north. Tough Lovers is an indie/pop rock act based out of Vancouver. Their latest album, Good Morning, is packed with catchy guitar riffs and even catchier vocals.

Overall the album plays out like a like a summer evening, warm & enjoyable, making this album easy to appreciate.
For fans of: The Kinks, Tokyo Police Club, Caesars
TheKnifeFight: What bands/artists influenced you to become a musician yourself?
Tough Lovers: The Raveonettes. I remember seeing them open for The Strokes years ago in Vancouver and i instantly fell in love with everything about them. They just seemed so fucking cool. I really love their melodies and the simplicity to their songs. They write great pop songs. Another band that inspired me to be a musician would have to be Tokyo Police Club. I really connected with the fact that they were 4 young dudes who decided to be in a band. It was kinda like, for me, 'hey! i could do that too'. And that debut EP 'A Lesson In Crime' was fantastic. so full of energy and youthfulness.
TKF: How did you guys meet and decide to start making music together?
TL: Myself, and Dane have been making music together since high school. Graham was in other high school bands but we all knew each other. The three of us played hockey together growing up. We all shared a love for music and one day decided to head out to our space and just mess around. We instantly connected and started writing some songs that we were really proud of. It was like for the first time we realized that we might be actually able to be in a real band. It was an exciting time. We needed a drummer, so we hit up craig's list and found an add for a drummer looking to play in a band. We called him up and the rest is history. Ryan became the fourth member. We recently added another member named Evan Konrad to the band. He is a local musician of many talents.
TKF: Your favorite restaurant wants to but a Tough Lovers sandwich on their menu. What's on it? (can be as crazy as you want)
TL: Tough Lovers Ruben Sandwich. marble rye bread, sauerkraut, super spicy dijon, montreal smoked meat, gruyere cheese. Every sandwich would come with a double vodka soda to wash it down.
TKF: Why is Canada such a kickass place for music? There are so many great artists are up there, is there something in the water?
TL: Canada is a great place for music because everyone here is so passionate about doing something that they love. Teachers are passionate about teaching, nurses are passionate about nursing, actors are passionate about acting, and musicians are passionate about making music. Canada's not just a great place for music, its a great place to live.
TKF: What's next for the band?
TL: We've actually got a lot on the go right now. We've just been accepted into a professional music and artist development program called The Peak Performance Project. Its a 5 month program designed to develop artists on a professional level. Over 400 applicants apply and only 20 get in. We managed to sneak in. The top 5 win large amounts of $ that's to be used to further careers. So theres that, and we're in the process of setting up a western canadian tour in september. We're filming a video, recording a new single, and playing as many local shows as we can fit in. Hopefully we'll walk away from the Performance Project with a bit of cash so we can start to record our debut LP.