No Comments
Young Benjamins – EP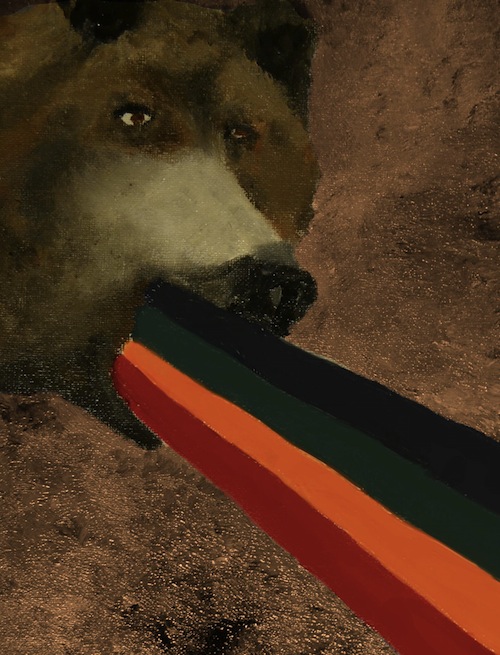 Our latest review takes us up north to Saskatchewan, Canada. Young Benjamins have blended folk & blues into a refreshing indie sound that is sure to fill the void in your playlist. Although their self-titled EP is just three tracks, it does a great job at showing you the range this band has. It starts out upbeat with a western tinge of rhythmic drums and violin, brings you down into some rocking blues, and then dueling vocals carry you to the end. Be ready to hit the replay button.
Be sure to grab their EP available at a name your own price!
TheKnifeFight: Are there any bands/artists that influenced you to become a musician yourself?
Neusha Mofazzali: Absolutely, I could probably list a whole bunch of bands, but if I had to pick a few I would say Hey Rosetta! from Newfoundland and Pink Floyd, but who isn't influenced by Pink Floyd? Also…Queen. I am influenced by local artists in Saskatoon, for example Deep Dark Woods, Father Figures. Canadian music as a whole.
TKF: Is there a story behind the name of the band?
NM: The name comes from Dustin Hoffmans character Benjamin Braddock from the movie "The Graduate". It's my all time favorite movie. I decided to go for that name because my dad would always randomly sing or hum the Simon and Garfunkel songs related to the movie and from an early age I had memorized the entire soundtrack through humming because of him. And because my old girlfriend had a pretty hot mum, that I wanted to be seduced by. Didn't happen.
TKF: What do you enjoy doing when you're not making music?
NM: I enjoy hanging out with my band, they are the coolest people I know. Saskatoon is a quiet place so there is not a whole lot to do other than play music, or go to bars and pubs.
TKF: Favorite dinosaur?
NM: Hmmm the dilophosaurus, you know…that dinosaur that spits on Newman, in Jurassic Park. He's cool. Or she.
TKF: What's next for the band?
NM: Young Benjamins' are currently planning a States tour in the summer. We are hopefully going to release our album by then too. We recorded our EP and got a strong response from everyone who listened, so an album is pretty much a certainty. We are going to continue to play shows here in Saskatchewan and probably a few more in different provinces till the States tour.
Members:
Neusha Mofazzali – Guitar & Vocals 
Veronique Poulin – Violin & Vocals 
Enver Hampton – Bass 
Kuba Szmigielski – Drums