No Comments
Nigel & The Dropout – &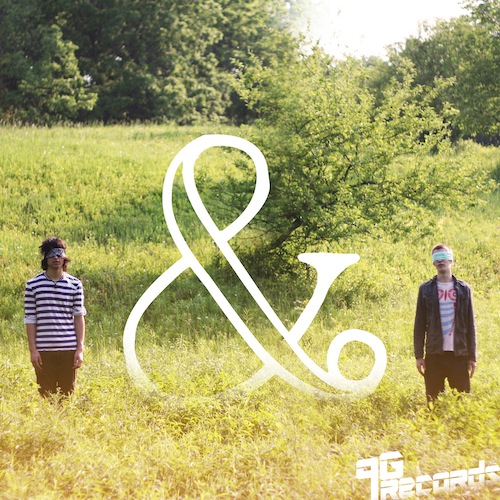 Unexpectedly from Detroit suburbia come Nigel & The Dropout, a duo creating indie-electro pop with a particularly urban feel. They have a knack for balancing melodic guitar chords with electo synths, without either one overpowering the other — and with vocals that are a bit reminiscent of brit pop, the end result is a very real sound that feels different from other artists that might try to utilize these elements.


TheKnifeFight: How did you guys meet and decide to start making music together?
The Dropout: Hmm, wow that was a long time ago. I believe it was back in our pre-pubescence, we had many mutual friends, I forgot which one in particular actually introduced us. Nigel was always in his room fiddling with virtual synthesis or playing piano, this was far before I became The Dropout (or learned to sing/play guitar) so when we would hang out I would go to his house and do my homework (haha) while listening to him build songs from scratch on his computer using Fruityloops. Our friendship evolved from there and at some point I decided "Hey, I fucking love music!" So I learned a few chords and we started a band called 'The Flares' with two of our good friends Alex Flood(Bass/Guitar/Vocals) and Jimmy Paul(Drums). Three nearly empty shows and a 1st place prize at a local teen battle of the bands later, Alex and Jimmy decided they wanted more from their careers besides two 25$ gift cards to Best Buy and a plastic trophy symbolic of our victory over the rest of the angst and acne-riddled teen girls of our town. So Alex and Jimmy left for University of Michigan and Michigan State respectively to fill their role as contributing members of society, leaving Nigel and I alone, overwhelmed with the idea of starting over.
After a few failed auditions it seemed like we would have to give up our dream of making music together and go our separate ways until I stumbled across the magical Boss RC-50 Looper Pedal!! which then in turn inspired more investing in loopers, which is pretty much the only way we could possibly recreate the absurd number of layers of sound we use in a single song at a live show. Over the next year many people told us things like "You can't have a band with just two people" and 'Nigel and The Dropout is a stupid name" and "Go back to school, asshole" but we just told those people to shove it and started looping.
TKF: Where did the name Nigel & The Dropout originate?
TD: Haha when we started we didn't think about a name until it was a few months in and we felt like we had some solid material, we made this huge list that had to be at least 100 of the stupidest puns you've ever heard. We ended up settling with Nigel & The Dropout because Nigel's an attention whore.
TKF: We think your vocal style seems to set you apart. Is there an artist or artists that influenced the way you sing?
TD: I never thought my vocal style was all that special, I've always focused more on my guitar playing. I get many comments about my 'accent' and questions about what country I'm from but I honestly don't think about it anymore when I sing. When I first started singing I idolized Erlend Øye from 'The Whitest Boy Alive,' he's awesome.
TKF: How would you describe your music to a new listener?
TD: Uneducated
TKF: What's next for you?
TD: We have a few shows coming up and a single coming out hopefully in the next week, then from there we're going to start working on our next album!
TKF: Chunky or smooth peanut butter?
TD: Come on, does anyone even buy smooth?
Nigel & The Dropout's debut album is both mellow and moody, and these two young musicians certainly prove that, yes, you can have a band with just two people. You can listen to and purchase their album here.