No Comments
This Week on DVD: October 23rd, 2012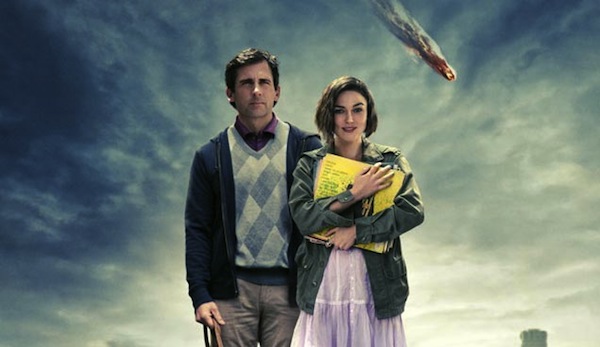 A surprising lack of legit horror films for the week before Halloween. Guess I'll be watching "The Descent" again this year.

Abraham Lincoln, Vampire Hunter
The premise is ridiculous on purpose, but director Timur Bekmambetov doesn't seem to know it. He's a big fan of Zack Snyder, so everything's in bone-crunching slow-mo. If you liked "Watchmen", you might like this. If you read the book, not so much.

Magic Mike
Of course all the girls want to see it. (Channing Tatum plays a male stripper, for heaven's sake.) Surprisingly, all the critics wanted to see it too. Steven Soderbergh directs, and it got surprisingly good reviews, and I won't be surprised if it shows up on Top 10 lists at the end of the year.

Seeking a Friend for the End of the World
Steve Carrell and Keira Knightley star in this romantic comedy about lonely people trying to hook up/find meaning right before everyone is destroyed by a giant meteor. Carrell is a gifted comic actor, but can Knightley act outside of a bodice? Reviews were lukewarm.

Take This Waltz
Michelle Williams and Seth Rogen star in this drama about a happily married woman who lusts after the guy next door. From Sarah Polley, easily one of the most interesting woman directors working these days.

The Ambassador
Mads Brugger is sort of a Danish Sacha Baron Coen, but with bigger balls. Here, poses as a European diplomat looking to become a diamond smuggler in Central African Republic. He's not interested in exposing the corruption so much as in making fun of it, and making comedy out of corruption, poverty and brutality is tricky business, and while some critics loved Brugger's daring, others found it a strange take on a very depressing subject.

Crooked Arrows
I just watched this (the review will soon be up at www.hey-victor.com) and it was terrible. Please, for my sake and the sake of my Native American wife and kids, don't watch this horrible, offensive, borderline racist take on Indians playing Lacrosse.

The Invisible War
In the "Need to See" category, but not the "Want to Watch" one – a gripping documentary about rape and cover-up in the American military. Won an audience award and Sundance.

Madea's Witness Protection
Tyler Perry stars yet again and sassy, jumbo-size Madea. This time, Madea takes in a rich white family on the run from the Mafia and teaches them how to be normal human beings with souls and self-respect.
From Beneath
Your Z-movie horror of the week. Following the Cabin in the Woods trope, a cute couple inherit an abandoned cabin with a pond in the back yard… but there's something in the pond besides goldfish.
More Reviews