No Comments
While Giants Sleep – S/T EP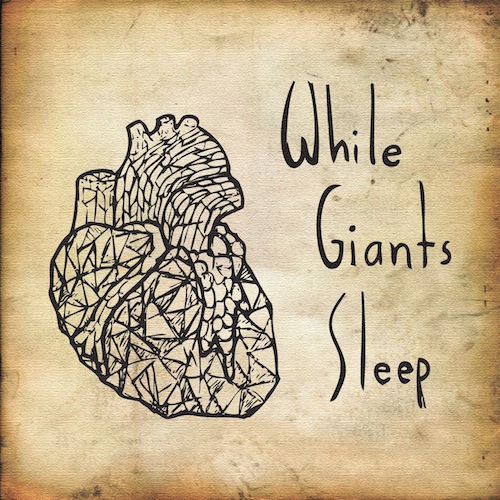 It's no secret that we are enamored with Sweden. Between their budding film scene, the music, and local culture, there's a lot to love. That's why we weren't surprised when we learned our new favorite band is from Eslöv, Sweden.
While Giants Sleep is a post-rock band with art rock roots. The five-piece band has recently released their self-titled EP that blends airy guitars with melodic chords. Reflective, raw, and full of emotion. The album has a high replay value and we can't stop listening.
Fans of Oceana (newer material), Explosions in the Sky, and As Cities Burn will quickly embrace this band but give them a listen and see that they have a sound all their own. The EP is a free download, click the link below the player.
TheKnifeFight: Are there any bands/artists that influenced you to become a musician yourself?
While Giants Sleep: We have all been interested in music in one way or another since we were kids, so it's difficult to pinpoint any bands/artist that influenced us to become musicians. When Ola, Olle and Keyloth started their very first band as teenagers they were all into all kinds of different music. Josef got into music when he played with his brother in a progressive metal band, at that time he was into bands as Dream Theater, Blind Guardian and Pain of Salvation. Daniel got into music on a more serious level a little later in his life, when he was into bands like At the Drive-In and The Mars Volta.
TKF: How would you describe your music to a new listener?
WGS: A journey through darkness, melancholy and sadness, into a fantasy land of bliss and hopefulness, where time, space and rules does not exist.
TKF: If you could have any mythical creature for a pet what would you pick?
WGS: Nothing really beats the ability to fly, so we would have to say Pegasus or a dragon. But since we're a busy band and having a horse or a dragone is a big commitment, a good alternative would be having the ravens from Norse Mythology, Huginn and Muninn, as pets. They fly around the world and bring information to their master, and knowledge is power!
TKF: We noticed on your bandcamp account that you've tagged yourself with Sweden. Have you discovered any differences between the Swedish music scene and those of other countries?
WGS: Naturally, the Swedish music scene isn't that varied as say the american music scene. The biggest band here are pop-rock and metal bands, while smaller genres like post-rock or punk/hardcore often seek their audience in other countries. The kind of music that we play is not very common here.
TKF: What is your favorite song to perform?
WGS: That depends on who you ask, right now the favorites are "Celeste" and "Lost Monarch", and a new groovy song we haven't named yet.
Links:
Facebook
Website
Twitter
Members:
Josef Molin
Keyloth Perez
Ola Sandberg
Olle Ekberg
Daniel Thorisson